Run your own Animal Shelter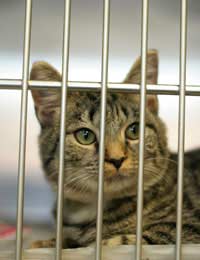 Run Your Own Animal Shelter
Before You start
Once you have decided that this is for you, there are several things to consider long before the first animals arrive. Namely, rules and regulations, finance and practical help.
If a premises and land have not been used as an animal shelter before, find out from your local council about 'change of use' and necessary planning permissions. Is the proposed site in a residential area? Will the donations received be enough to register your shelter as a 'non-profit charity'? Is there a local vet who will work with you? Are buildings-that are intended to house animals-suitable, hygienic and comfortable? Where will the different species exercise? How will you pay for food, bedding, veterinary fees etc if funds are insufficient? Who will help to feed, groom, exercise and care for the animals? How many cats/dogs/rabbits/chickens/ponies can you home at once? What animals are best suited to the facilities you are able to offer and how experienced are you in caring for them? There is a lot to consider!
Practical Help
Volunteers are the mainstay of rescue centres, shelters and the majority of animal charities. In order to succeed (and so help more animals) you need to be a good organiser and get on well with the people who have been inspired to offer you their help! In the animals' best interests this needs to be established in advance-the better the team, the more you can achieve together. Have a rota prepared, so your helpers know when they are expected to be there and what duties they are required to do. Animals need routine, so it is important to plan the basic timetable early on. Try to arrange emergency cover and make sure insurance is looked into-including public liability.
Preparation is paramount to the smooth running of your new shelter. Equipment, like feeding bowls, bedding, dog leads and collars, cat litter and trays, wormers, flea treatments, shampoos and grooming kits, can be stock-piled in readiness. Some private rescue centres have 'advertisement bins' in local pet stores and supermarkets; where people leave donations of tinned food and other goods to help homeless animals. Local companies may donate money or sponsor an animal if asked. Approach local papers, radio stations and TV news channels-they might be interested in your story. Send out flyers, get people involved! Publicity helps to get you noticed and raise public awareness of your animal shelter.
Buildings and Land
It would be a great shame to rescue animals only to have them get sick because of inadequate disinfection. Kennels, catteries, stables, hutches, all enclosures, bedding, bowls and equipment must be clean; all the time! Volunteers and visitors must be made aware of the importance of washing their hands and appropriate facilities provided.
If there are turn out paddocks, fencing must be safe and secure and expert advice sought on poisonous plants, harrowing and whether the land is suitable for grazing. Fresh water should also be available and shelter against sun, wind and rain provided. Consider the need for rugs too, and, if housing large animals, where's the muck heap going to be and how will it be disposed of? If poultry are among the shelter's residents, they will need protection from foxes and other predators!
Administration
Running a shelter generates a lot of paperwork: records for each animal, volunteers' rota's, dates and programmes for open days and other events, copies of orders for food and other essentials, fund-raising and general book-keeping, to name but a few. There are some free computer packages on offer that may make this less of a headache-utilise the skills of people who have offered their help-designate!
The Rewards
When the first cat, dog, rabbit, pony, or whatever else you have taken in, has settled and the healing process has begun, then you will know that it's all been worth it. Some animals may stay for the rest of their lives, some a few days or weeks, but, for each animal that the shelter helps, you and your team are the ones who made it possible.
You might also like...
Hi is there any charity or government help to set up a dog sanctuary
Stevey
- 13-Aug-19 @ 11:05 AM
Hello ro, In Wales kennels meet problems with dog waste. Inspectors seem to want septic tanks or dogg mess collected in skips. This means huge costs for boarding kennels. The rules appear not to apply to rescues. My own dogs weren't planned for rehoming, but serious illness may make it inevitable. The fact tons of cow and sheep waste are spread on fields seems unfair to dog owners.
dogbone
- 11-Nov-18 @ 12:33 PM
Hi, I'm from Ireland and have lived in the U.K. for 6 years. Myself and my partner of 4 years rescued a 6 year old GSD and we absolutely love animals. I'm an engineer and my partner has his own business. I have wanted for years to open my own animal shelter. Only recently a friend of mine opened a shelter in Bulgaria and the rules she had to get through are unbelievable. One massive wall that came up against her, was the government restriction on 'animal waste' from a shelter. I am a drainage engineer by trade and I have never heard of a separate law or restriction on foul waste from animals. If anybody knows anything about this, please let me know. I've tried to look it up online to no avail. I understand all other requirements in relation to land and planning, but I'm at a loose end on a potential need for specific animal foul disposal. Any help appreciated!
Ro
- 29-Oct-18 @ 11:55 PM
I wanted to breed and rescue Labradors when we moved into a smallholding. For various reasons our relationship failed and she left me to pay off the mortgage and I struggle to make ends meet. There are 22 labs living inside with me as a group and, I've found the relationships between the dogs very rewarding. Unfortunately it seems like I have a serious illness and my worry now is how to do the best I can for the future of the pack. For people with families who are into dogs having a number of dogs may be fine, but I now wish I had given more thought for their future.
dogbone
- 27-Oct-18 @ 10:13 AM
I'm running a business already and am already struggling to get it off the ground but I also work with troubled young people at a local youth club and spent alot of time studying different psychologies in order to be able to help and support these young ones but I also want to open an animal rescue locally and have the young people volunteering and bring everything together while still running my business which is selling raw food for raw fed pets, I have no funds and no clue where to start, please help
Kelz
- 19-Jul-18 @ 2:27 PM
Hello I'm wanting to open my own shelter to help all these lovely animals as I've wanted to since I can remember has any one got any information at all what licenses do I need ? what's the best support ? what's the round about monthly price of a normal shelter Thankyou
Amylp
- 14-Jun-18 @ 8:56 PM
Ive been wanting to open my own shelter but i dont know where to get started. I dont know where to go to get licenses that i may need or what paper work i need, this is has been my dream since i was little. But i really need help though.
Stell
- 8-May-18 @ 1:57 AM
I'd love to set up a animal shelter in the UK, animals and their welfare are my passion in life
Want 2 help animals
- 12-Feb-18 @ 12:13 PM
I'm desparate to open a small farm animal sanctuary, these animals suffer so much in the farm industry, i love all animals but these have special place in my heart for the suffering they endure, there are a few farm sanctuaries in UK but not many in north England, just need the farm and land to do this, if i can just help a few of these poor babies, sheeps, cows, veal calfs, goats, pigs, ponies etc, already have a rescue cat:), any advice how to go about this, thanks Melx
MelBardot
- 13-Dec-17 @ 7:58 PM
I want to start no killdog shelter sick of seeing dogs killed because of over populated love dogs need help with getting funds to start a dog shelter
Hi I'm looking to buy a green belt plot and assist an existing horse samnctuary provide land for their rescued tethered horses and ponies. After purchasing the land where do I start? Sound advice will be extremely appreciated.
Spirit
- 19-Oct-17 @ 3:03 AM
I would love to one day run my own animal shelter and have my animals stay in the shelter as long as it takes until they are adopted and happy.
Ann
- 27-Jun-17 @ 8:08 AM
I don't know where to start, all I know is I need to help and want to help, so how do I get started, I will need to raise funds, to start with happy and expect a lot of paperwork but I need to do more to help some of these rescued animals all types, please can you help
Patrice
- 2-May-17 @ 10:59 PM
Hi all I want to start my own animal shelter in Africa more specifically in Djibouti.I don't have the funds and the tools to start yet but I really want to succeed in helping thesedogs and cats they need help people there just get rid of them by poisoning. So any advice will be a good help for me
Aicha18
- 23-Apr-17 @ 11:40 PM
I have just bought a derelict farm & want to start an animal shelter it's next to Swindon anyone will to help set it up? Text me 07909917793
Kim
- 22-Apr-17 @ 9:23 AM
@Smithy - good on you. It's about engaging with the animals too! Most animal shelters rely upon charitable donantions as it doesn't make money, so most people just do it for the love of doing it. Amy.
Ames
- 10-Apr-17 @ 11:55 AM
I would like to create my own animal shelter with dogs, cats, rabbits, guineapigs, ferrets and horses. I'm only 17 but becoming a vet nurse after I am qualified I wanted to start my own help for animals as well as taking pets on when families need their pet looked after! Ive saved a few thousand for my future regarding animals, all I have ever wanted is rescuing all sorts of animals giving then nice homes and makeing sure if any are injured I can help them become healthy to go! I'm not too sure how much all this would be I don't wanna be like most Animal places where they hardly have anything to sleep in or play with I want them to be happy and comfy and all the love they can get even if they don't get a home they will always be welcome where I am!
Smithy
- 9-Apr-17 @ 2:43 PM
Will studying veterinary medicine help me when I open an animal shelter?
Cora
- 5-Mar-17 @ 6:08 PM
50 mil fam no mor, that ting piff wag 1 that is peng
MAN U
- 11-Jan-17 @ 11:55 AM
I would love to have a animal shelter for my kiddies
Alfie Chambers
- 10-Jan-17 @ 12:01 PM
the English press said he had no chance, £50 million down the drain, As tony martial scores again
Man U
- 10-Jan-17 @ 9:49 AM
hi guys i want to get prices for animal minecraft shelter
Patryk
- 7-Dec-16 @ 12:17 PM
LilFuhrerHeytler - Your Question:
I need help finding prices for animal shelter please someone send me the link to any site that can prove the prices and is very reliable, ty.
---
Our Response:
We can't help you directly from our site as we do not have the information you require. However, hopefully one of our readers may be able to help.
CareerWithAnimals
- 2-Dec-16 @ 9:47 AM
I need help finding prices for animal shelter please someone send me the link to any site that can prove the prices and is very reliable, ty.
LilFuhrerHeytler
- 1-Dec-16 @ 11:11 AM
Tymeck can you please tell me the amount of money for a russian dog thanks ;D
BillBomb
- 30-Nov-16 @ 12:32 PM
Hello I would like need price for animal shelter, food cost please give info guys. I will like if info given to me in form of site as I can assure the prices are correct and not made up by anyone please thank you everyone who help give me.
Rudy69.420.1337
- 30-Nov-16 @ 12:20 PM
Hello I need help finding price for keeping a turtle at home, I need total price AND prices for tanks etc. and I would really appreciate if anyone can give additional link to other sites that can prove the prices and or give other info. Thank you :]
GudBoiMe
- 30-Nov-16 @ 12:15 PM
It's lovely that so many of us want to rescue these poor animals from the terrible treatment they've incurred but what makes me sick is that for every 1 of us that care there are 10 that dont??
C.S73
- 20-Nov-16 @ 9:01 AM
The September 11 attacks (also referred to as 9/11)[nb 1] were a series of four coordinated terrorist attacks by the Islamic terrorist group al-Qaeda on the United States on the morning of Tuesday, September 11, 2001. The attacks killed 2,996 people and injured over 6,000 others and caused at least $10 billion in property and infrastructure damage[2][3] and $3 trillion in total costs.[4] Four passenger airliners operated by two major U.S. passenger air carriers (United Airlines and American Airlines)—all of which departed from airports on the northeastern United States bound for California—were hijacked by 19 al-Qaeda terrorists. Two of the planes, American Airlines Flight 11 and United Airlines Flight 175, were crashed into the North and South towers, respectively, of the World Trade Center complex in New York City. Within an hour and 42 minutes, both 110-story towers collapsed, with debris and the resulting fires causing partial or complete collapse of all other buildings in the World Trade Center complex, including the 47-story 7 World Trade Center tower, as well as significant damage to ten other large surrounding structures. A third plane, American Airlines Flight 77, was crashed into the Pentagon (the headquarters of the United States Department of Defense) in Arlington County, Virginia, leading to a partial collapse of the building's western side. The fourth plane, United Airlines Flight 93, initially was steered toward Washington, D.C., but crashed into a field in Stonycreek Township near Shanksville, Pennsylvania, after its passengers tried to overcome the hijackers. It was the deadliest incident for firefighters and law enforcement officers[5] in the history of the United States, with 343 and 72 killed respectively. Suspicion for the attack quickly fell on al-Qaeda. The United States responded to the attacks by launching the War on Terror and invading Afghanistan to depose the Taliban, which had harbored al-Qaeda. Many countries strengthened their anti-terrorism legislation and expanded the powers of law enforcement and intelligence agencies to prevent terrorist attacks. Although al-Qaeda's leader, Osama bin Laden, initially denied any involvement, in 2004 he claimed responsibility for the attacks.[1] Al-Qaeda and bin Laden cited U.S. support of Israel, the presence of U.S. troops in Saudi Arabia, and sanctions against Iraq as motives. Having evaded capture for almost a decade, bin Laden was located and killed by SEAL Team Six of the U.S. military in May 2011. The destruction of the World Trade Center and nearby infrastructure caused serious damage to the economy of Lower Manhattan and had a significant effect on global markets, closing Wall Street until September 17 and the civilian airspace in the U.S. and Canada until September 13. Many closings, evacuations, and cancellations followed, out of respect or fear of further attacks. Cleanup of the World Trade Center site was completed in May 2002, and the Pentagon was repaired
Big daddy bin laden
- 19-Oct-16 @ 2:52 PM
my story This has been my dream for years and one day I WILL make it happen, I want to set up a rescue for Romanian dogs so I can save them from the awful public shelters and streets of Romania and re home them in the UK. I'm currently working on building a property empire so one day I'll be financially free and in a position to buy a house with land, build a shelter, and be in a position to fund the running of the shelter.I do what I can now for the Romanian rescues, but my dream keeps me going and working hard to make my dreams a reality!
white boi
- 19-Oct-16 @ 2:45 PM