About Our Site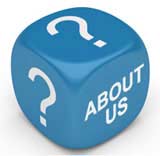 CareerWithAnimals was formed to offer a unique reference point on all you need to know about working with animals.
If you have a keen interest in working with animals, but don't know where to start, the articles on this website will help you. Likewise CareerWith Animals can point you in the right direction if you already have experience but are unsure of how to progress with your chosen career.
The animal industry is a big business, but, how do you find the one that suits you? Do you know what qualifications, if any, are needed to get you started? Are you aware of the various Governmental departments that exist in animal-related occupations? Where can you gain much-needed experience of working with animals and how do you go about it?
CareerWithAnimals gives the facts and practical information to help anyone who is interested in work with animals-from how to find part-time charity work to the choice of a lifelong career.
Simply browse through the various subject categories to find articles that relate to you. As you are aware, the choice of work with animals is as diverse as the species in our care.
For example: how do you set up a dog-grooming business? Who monitors the movement of animals through airports and seaports-and how can you find work in these areas? What happens to injured animal athletes-could you specialise in this area? How do you become an equine veterinary nurse?
These articles are written to provide essential, straightforward, information-to help all animal carers find out about animal careers.

Related Articles in the 'Site Information' Category...