Getting Involved With Animal Charities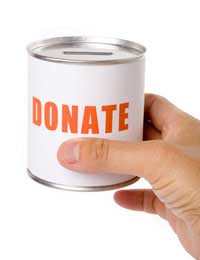 The list of animal charities in the UK alone is huge. If you wanted to get involved, where would you start? First take a look at what animal charities do, why and how.
Why Animal Charities Exist
Some of the reasons that animal charities exist are
People's personal circumstances change so they can no longer keep their pets.
Indiscriminate breeding produces unwanted animals.
People abandon animals when the cute little creature grows bigger.
Inappropriate pets are bought for children, who cannot care for them.
Some pets are bought as accessories when 'in fashion' but later discarded in favour of the latest trend.
pet owners cannot afford to pay for their animals.
What Animal Charities Do
Animal charities strive to improve the lives of all animals. Unwanted, sick and elderlypets-that may otherwise be destroyed-are cared for and re-homed whenever possible. There are international, national and local organisations dependent upon volunteers and donations from the public in order to continue with their non-profit making, charitable work.
Some offer free, or reduced cost, veterinary care-like spaying and castration-to reduce the numbers of unwanted litters. They advise on and provide immunisation and worming programmes for animals that have not had basic health protection attended to. The majority of animal charities aim to provide a refuge for animals whilst preparing them for a happier new life.
Public awareness of the plight of unwanted and ill-treated animals is raised through the media. Responsible pet ownership and the welfare of animals is promoted by animal charities.
Getting Involved
There are several ways to get started as an Animal Charity Volunteer. First, a person who is interested in becoming an animal charity worker will see what charities there are locally and make contact. They could then make an appointment (if necessary) to be shownaround each animal charity nearby and explain that they might like to get involved. This gives new charity workers a chance to ask questions and assess how each charity is run.
In order to give the animals their best, it is important for workers to feel comfortable with the surroundings and other people who work there. It has to be run as a business, so being part of the team is essential.
Voluntary work is just that: people do it because they want to make a difference. They give up their free time, often at their own expense, to help.
Which Animal Charity?
Anyone with a genuine concern for animals and some free time has something to offer. For those who have experience with dogs and cats, say, the local choice of charities is probably extensive.
There are also horse and wildlife rescue charities, and, more unusual pets-like tortoises, snakes and birds-at other, specialist, centres. For the inexperienced, the choice can be madeby deciding where they feel they can make the best contribution.
What the Work Involves
Whatever the depth of involvement in their chosen charity, animal carers need to be fit.Much of the work is physically demanding; some of it can be mentally and emotionally distressing. Animals can arrive at centres in a pitiful state and terrified of people.
Othersmay love human company but be confused and distressed by the changes in their lives-perhaps when an elderly owner has died and there is no one to care for their much-loved pets.
Working with these animals, providing a clean, safe, environment where they will be fed and cared for, calls for people who are reliable and compassionate. The work can be hugely rewarding but, at times, very upsetting.
Chores can include cleaning out animal runs, exercise and sleeping areas, walking dogs, feeding and watering, giving medication, handling and playing with cats and dogs, socialising young animals, assisting with the basic training of some dogs and record-keeping.
Most animal charities have open days and scheduled times when the public can view the animals, with a view to adopting one or more, so good communication skills are an asset.
Long-Term Prospects in Animal Charity Work
From Animal Care Assistant qualifications to positions like Fundraising Manager, Home Visitor or Adoption Officer (to check out if the new home offered to an animal is acceptable) Animal Ambulance Driver, RSPCA Inspector and Volunteer Co-ordinator, prospects for a future in animal charity work are plentiful.
Summary
Whether an animal charity worker devotes two hours or twenty years to their chosencharity, every minute they spend with less fortunate creatures is a valuable one. There arerarely any accolades for these people though; their reward is to see the successful rehabilitation of the animals in their care.
You might also like...
I AM REALLY VERY INTERESTED IN ANIMALS.I AM GENUINELY INTERESTED IN ANIMALS...I REALLY WANTED TO DO SOMETHING FOR THEM..CARE FOR THEM..GIVE MY FREE TIME TO THEM..I WANT TO DO SOMETHING SO THAT THEY GET MY LOVE MY CARING..I WANT TO LOVE THEM...WITH NO PROFIT..I ALSO WANT TO MAKE MY SECOND CAREER IN ANIMALS..BUT I AM NOT GETTING PROPER PATH TO FIND IT..CAN YOU PLEASE GUIDE ME?? HOW MUCH EDUCATION DO I NEED. THANKU..
SUSH
- 5-Sep-19 @ 2:49 PM