Work in Animal Nutrition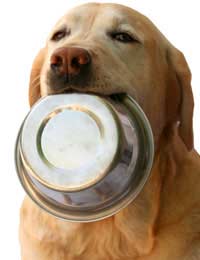 Productivity, health and growth are some of the factors that provide animal nutritionists with serious food for thought.
What is Nutrition?
Nutrition is a process that involves the intake of nutrient materials and their subsequent absorption into the tissues of the animal. In animal nutrition, diets are designed, evaluated and adapted to suit the needs of the animal in question and vary considerably between species and their purpose.
Science of Nutrition
Nutrition is a complex science and, as such, requires prospective candidates to have a strong academic record. Science subjects, such as chemistry, physics, biochemistry and maths, combined with economics, animal welfare and behaviour, food processing and techniques in animal production are all relevant to the work.
Degrees in biology, biochemistry, biosciences, biomedical sciences, dietetics, physiology and agriculture are normally considered as acceptable entry qualifications. Check first.
The Animal Nutritionist at Work
Animal nutritionists' spend much of their time working alone. As part of a team of specialists, whose research and practical work is done under separate specific conditions, they are required to attend regular meetings to collate and evaluate their combined findings.
Because of the agricultural-based element of this work, the nutritionist undertakes to visit farming clients to discuss targets and the specific needs of the market. Their role in this instance is to plan the nutritional aspects of rearing livestock, with attention to the animal husbandry of individual farms.
If a particular foodstuff has been used, possibly on a trial basis, the nutritionist will record relevant information in order to assess results and conduct further research to evaluate the effectiveness of the diet. This might involve feeding one group of animals on a certain diet that is different from another group, to provide comparisons of dietary regimes.
Discussions with specialist vets are held to aid nutritionists' investigations into nutritional disorders and to assist research into the preservation of animal feed. Evaluation of the palatability, chemical and nutritional value of feeds, grass, forage and supplements and vital research is ongoing. Various feeding systems are assessed on their nutritional and economical values.
The Importance of Diet
All animals and plants need the correct nutrients in order to survive. For animals that are reared to produce food, there is a need to analyse the nutritional value of their diet as well as its effect on health, growth and overall performance, through well-researched and formulated diets. Similarly, for reproduction, content and quantity of rations are assessed by compilations of results.
With few exceptions, the manufactured feed of all farm animals, zoo animals and companion animals is formulated by expert nutritionists, vets and other professionals. The choice of dog food alone is vast, but every brand is a carefully researched product, designed to meet the different needs of dogs.
These include, to name just a few for example, special diets for sensitive skin, whelping bitches, puppy food, dogs at stud, elderly and working dogs. The choice appears to be never-ending and that is just for dogs! Diets for horses, cows, pigs, sheep, poultry and so on, are also as specialised to meet the different nutritional requirements of each animal.
Prospects and Salaries
With the qualifications mentioned earlier, an animal nutritionist could expect to start on a salary of between £17,000 to £20,000. PhD holders could command a salary of £23,000 +. After 10 years this could increase to between £30,000 and £45,000 +. (These figures are approximate and candidates should research terms and conditions of jobs independently.)
Qualified and experienced nutritionists may choose to pursue careers as freelance consultants, in teaching and research, international development, in Government health or in the private sector. Theirs is a specialist vocation and the opportunities and salaries reflect that.
Summary
This career with animals offers variety, good remuneration and job satisfaction to employees who are happy to work alone, yet remain part of a team; have the expertise and interest in all aspects of research into animal sciences and management; possess strong business management and communication skills.
You might also like...