An Interview With a Veterinary Sales Representative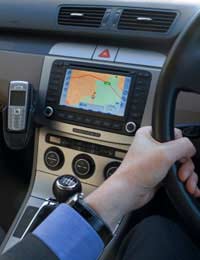 Lisa left her job as a Small Animal Veterinary Nurse when the practise, where she had worked for six years, closed. At the time there were few vacancies around that did not involve driving at least 25 miles or more to work-difficult for a single-parent and definitely not cost effective on her wages!
A friend mentioned to Lisa that 'repping' for a veterinary sales company might be the answer. With her experience in animal nursing, friendly nature and ability to communicate well with people, Lisa was a good candidate for the job. Her application was processed-along with many others-and Lisa made it through the interview process to training for her new job.
Changing Career
"It was pretty nerve-wracking to begin with, as is any new challenge, but I had good support from the company and the training was very thorough. Finding some of the places 'in the field' was literally that sometimes! I was confident about my product knowledge and that's a big thing."
Veterinary sales are part of a highly competitive environment that demands good technical and sales ability. It also requires a fair amount of travelling between veterinary practices, animal trade outlets and saddlers.
Lisa's first territory covered four counties which she covered in three days, leaving one day to work in the office. A company vehicle and generous mileage allowance made all the difference to her expenditure.
There are so many different specialist products for such a huge range of animals on the market it would be absurd to expect one company, let alone one person, to work effectively with all of them.
Product Knowledge
The company that Lisa works for supplies a wide range of general veterinary goods, but her particular area of expertise is 'parasitic treatments'."Not very glamorous, is it?" She laughs."But, think about how many dogs, cats, horses and other companion animals there are in this country. They all need to be wormed! Ticks, fleas-you name it I sell reliable, effective, quality (not the cheapest) treatments for it."
Lisa believes in the products she sells and would use nothing else for her own menagerie of healthy dogs, cats and horses."You do build up a rapport and relationship with regular customers on your patch and they remain loyal to people and products they know they can trust. That's important for everyone."
It's also necessary to stay up-to-date with new products and be aware of competitors' offers and sales drives; anything that could present a challenge. New veterinary practices are always visited in person and Lisa spends time introducing the supplies she has available that she knows will be of interest to them.
Challenging and Rewarding
"I might be one of several veterinary sales people with an appointment to meet practise staff-to discuss their requirements. That's fine! I enjoy the challenge and remain convinced that my knowledge of-and commitment to-the products I sell helps me to get the work."
In this job, once the product need has been established, it is important to be able to provide clinical evidence with supporting data. Veterinary surgeons tend to enjoy a little technical banter!
"It is hard work. You must have faith in what you sell and be well-organised. Meeting people and driving need to be among your favourite things, too! The rewards are good; financially and personally."
You might also like...