Transport for Animals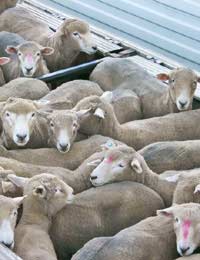 All animals that are taken on journeys, of whatever length or distance, are protected by comprehensive welfare regulations.
Reasons for Transporting Animals
Animals are transported for several different reasons. Horse shows, agricultural shows and country fairs are held across the UK for owners to exhibit and compete their animals against the best in the country. The animals are transported by privately owned trailers and horseboxes or commercial livestock and equine hauliers. For competitions further afield, a combination of transport vehicles may be needed.
Farm livestock is often transported from one area to another for grazing purposes. In rural areas they may be driven along lanes by farmers and herding dogs, but where it is necessary to cross a busy road, the animals must be contained in a transporter.
Zoo animals may need specialist containers on animal transporters to be moved.
Animals that are taken to, or from, livestock markets and sales are moved from farm to market, to the new owners, or to slaughterhouses.
Thousands of sheep and cattle are exported from England to other EU Member States for slaughter or further fattening.
How Should Animals be Transported?
Animals should be transported in a way that does not cause them any injury or distress. Consideration for their welfare should be paramount at all times and include specific attention to space - safety and comfort, protection - from sun, wind and rain, ventilation, temperature and provision of water, food and rest. Bedding should be provided in some cases to protect young animals and soak up excrement. Loading and unloading facilities, as well as the vehicle itself, should be of a specified design and construction and maintained to a standard that will avoid injury and suffering to the animals.
People responsible for the handling of animals that are being moved should be trained, competent and sensitive to the animals needs. They should do their work without resorting to violent methods or causing any fear, injury or distress to the animals.
Transport Types
The weights and carrying capacities of animal transporters vary considerably. (New transport rules do not apply to some.) People who are towing a single trailer, for example, that is carrying an individual animal or pet; hobby breeders who are transporting their own animals, or journeys being made under veterinary advice and farmers who are transporting their animals less than 50km in a vehicle they own, may not need authorisation to do so. Domestic pets are carried in containers within the vehicle, dog crates for example. Even if a journey or vehicle is exempt from certain travelling conditions, the welfare of animals is still regulated.
For animal transporters involved in economic activity, road vehicles and containers travelling for more than 8 hours must have animal transport vehicle approval and be inspected by the competent authority of a Member State. To enforce these regulations vehicle spot checks are made and paperwork, such as insurance, journey logs and relevant certificates and licences are inspected.
Farmers and others who may have years of previous experience in transporting livestock need now to take the certificate of competence theory test, at a cost of around £17.00 per species. For journeys with a duration of over 8 hours, even if only undertaken once a year, they must take a practical examination of livestock handling and possibly perform a driving capability test too. All drivers should check the legalities and requirements specific to their circumstances.
Summary
From taking a domestic cat to the vet's or a new puppy home, to exporting animals worldwide, transportation regulations exist to protect the animals in our care.
You might also like...