Run your own Animal Shelter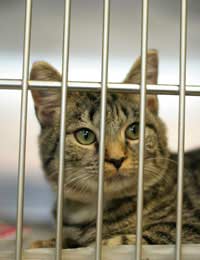 Run Your Own Animal Shelter
Before You start
Once you have decided that this is for you, there are several things to consider long before the first animals arrive. Namely, rules and regulations, finance and practical help.
If a premises and land have not been used as an animal shelter before, find out from your local council about 'change of use' and necessary planning permissions. Is the proposed site in a residential area? Will the donations received be enough to register your shelter as a 'non-profit charity'? Is there a local vet who will work with you? Are buildings-that are intended to house animals-suitable, hygienic and comfortable? Where will the different species exercise? How will you pay for food, bedding, veterinary fees etc if funds are insufficient? Who will help to feed, groom, exercise and care for the animals? How many cats/dogs/rabbits/chickens/ponies can you home at once? What animals are best suited to the facilities you are able to offer and how experienced are you in caring for them? There is a lot to consider!
Practical Help
Volunteers are the mainstay of rescue centres, shelters and the majority of animal charities. In order to succeed (and so help more animals) you need to be a good organiser and get on well with the people who have been inspired to offer you their help! In the animals' best interests this needs to be established in advance-the better the team, the more you can achieve together. Have a rota prepared, so your helpers know when they are expected to be there and what duties they are required to do. Animals need routine, so it is important to plan the basic timetable early on. Try to arrange emergency cover and make sure insurance is looked into-including public liability.
Preparation is paramount to the smooth running of your new shelter. Equipment, like feeding bowls, bedding, dog leads and collars, cat litter and trays, wormers, flea treatments, shampoos and grooming kits, can be stock-piled in readiness. Some private rescue centres have 'advertisement bins' in local pet stores and supermarkets; where people leave donations of tinned food and other goods to help homeless animals. Local companies may donate money or sponsor an animal if asked. Approach local papers, radio stations and TV news channels-they might be interested in your story. Send out flyers, get people involved! Publicity helps to get you noticed and raise public awareness of your animal shelter.
Buildings and Land
It would be a great shame to rescue animals only to have them get sick because of inadequate disinfection. Kennels, catteries, stables, hutches, all enclosures, bedding, bowls and equipment must be clean; all the time! Volunteers and visitors must be made aware of the importance of washing their hands and appropriate facilities provided.
If there are turn out paddocks, fencing must be safe and secure and expert advice sought on poisonous plants, harrowing and whether the land is suitable for grazing. Fresh water should also be available and shelter against sun, wind and rain provided. Consider the need for rugs too, and, if housing large animals, where's the muck heap going to be and how will it be disposed of? If poultry are among the shelter's residents, they will need protection from foxes and other predators!
Administration
Running a shelter generates a lot of paperwork: records for each animal, volunteers' rota's, dates and programmes for open days and other events, copies of orders for food and other essentials, fund-raising and general book-keeping, to name but a few. There are some free computer packages on offer that may make this less of a headache-utilise the skills of people who have offered their help-designate!
The Rewards
When the first cat, dog, rabbit, pony, or whatever else you have taken in, has settled and the healing process has begun, then you will know that it's all been worth it. Some animals may stay for the rest of their lives, some a few days or weeks, but, for each animal that the shelter helps, you and your team are the ones who made it possible.
You might also like...
Hi Dani. That would be amazing. I will be looking for volunteers as soon as I am up and running. At the moment I am taking a 2 year course on Animal welfare to get a good understanding on medical needs, animal behaviour, different species etc. If there is anyonewho knows of any land/premises available for rent suitable, in or around Hertfordshire, please let me know.
Andrea
- 20-Nov-23 @ 12:58 PM
Hi Andrea, I adopted a disabled do last year and have found it such a gratifying and amazing experience I would like to try and set up an online rescue site. I live in Welwyn Garden city and think my skillset would be best used on the admin side of things. If you'd like to try and see if we can and work together in some way please get in touch.
Dani
- 8-Nov-23 @ 2:10 PM
Will there be a monthly inspection of animal shelters for cleanliness?
Can you please help. I have been working in jobs I hate for years and one of the joys in my life are my animals. I own 5 cats and 4 dogs, they are my absolute world. As a child I always wanted to be a vet but being young and stupid I didn't like the idea of studying for 7 years. ( what a fool) anyway I've got to a point in my life where I want to give the joy back to animals and it has been my dream for a very long time to start up a animal rescue centre. I am in the process of doing a veterinary nurse 2 year course, and once I've completed that I'm ready to start my animal rescue journey. I live in stevenage so I'm Hertfordshire based. Any help and advice will be greatly appreciated. I would like to start with dogs and cat rescue.
Andrea
- 20-Oct-23 @ 7:21 AM
Hi im thinking of starting an animal sanctuary. I'm tired fo people buying dogs and discarding them that goes for all animals of all shapes and sizes. I have no money and I'm a single parent so how can I do this. I just think every animal deserves a loving home.
Jemma hanwell
- 10-Oct-23 @ 12:41 PM
Hello I would like to get some help. On setting up a dog rescue shelter in Essex, I don't have lots of money but I would like to make a doff6can you point me in the right direction please
Jsn
- 16-Sep-23 @ 11:21 PM
Hi. I'm looking to start an animal sanctuary in Bedfordshire/Buckinghamshire if anyone can help get me started. I'm thinking a CIC rather than charity with other stuff so potentially is will all fund eachother. It's the land/start up fee I'm struggling with. Any ideas/help would be grately appreciated. I have volunteers, various charities I could get involved etc.
Vee
- 16-Sep-23 @ 11:45 AM
Hi I would love to set up a small animal care centre . Somewhere in Wales . I have always cared for small animals mainly mice /rabbits /ginuea pigs/ At present I have 7 of my own rabbits whom care for deeply are and learnt along the way of there needs esp medical when and if needed. Any help advice would be very much appreciated. I've started alternatively looking into holistic medicines for small animals to as found greatly helps with health and price . Louise
Lulu
- 9-Sep-23 @ 3:26 PM
Hi Bev, I also want to set up a farm/charity for animals. I live in Derby which is about an hour from you, would that work for you? Aman
Aman
- 29-Aug-23 @ 6:58 PM
Hi, I'm looking for someone to go into partnership with to set up a farm (charity). I'm in Lincolnshire and would love to hear from anyone who is in my area and hoping to do the same thing. Also I need land/a farm to start this adventure....please message if you can help. Beverley
Bev
- 27-Aug-23 @ 9:54 PM
Hi cubby We have a small dog rescue in Bathgate EH47 just moved to the new yard & currently building the new kennels to council spec.. if interested in volunteering please whatsapp me 07912664542:)
ADGAS -Ali
- 3-Aug-23 @ 7:56 PM
Hi there I'm reaching out for a little help. I absolutely adore animals of all kinds ?? I have come to a point in my life where I need change and would love to follow my dreams. I'd love to open an animal shelter! I don't have the capital to start. I would also like to ask if it would be a good idea to do voluntary work first? So please anyone out there looking for someone to do voluntary work with an animal shelter in Glasgow and the west please consider me?????? I drive I also am a hairdresser by trade although I've never groomed animal other than my own im a fast learner! I can't think of a better job in the world. Thank you
Cubby
- 29-Jul-23 @ 9:37 AM
Hi I work for a dog rescue charity and we are searching for a new home we have 6 dogs max at a time.We would like to board at an existing kennels or rent our own. If anyone can help please get in touch thankyou
Luisia
- 25-Jul-23 @ 6:45 AM
Hi I'm think bout a little cat rescue how do I got bout setting one up I have a name in mind how do I get funding if I don't register my rescue just yet till I built up
Winifred
- 19-Jul-23 @ 7:49 PM
Hi Chrissy, Thank you for your message. I am also interested in setting up an animal rescue center. Please feel free to contact me so we can discuss the stables. Healthy regards, Michael
Michael
- 13-Jun-23 @ 10:41 PM
Hi I would like to hear from anyone that is interested in helping start a cat rescue center I have everything required just need to do the stables up and make it homely and a luxury living quarters for cat rescues and to be able to spend time with scared rescues showing not everyone is bad and there are loving animals lovers out there
Chrissy
- 9-Jun-23 @ 3:19 PM
I really love your site. Excellent colours, subject and writing. Thank you for sharing.
Whydonate
- 6-Jun-23 @ 3:46 PM
Hi, myself and my partner are trying are very best to start up an animal rescue farm, growing our own fruit and vegetables to show young children how things are grown and where eggs, etc come from as the youngsters i have known in the past think everything comes from supermarkets and thats a sad thing. We got ourselves a truck to use but now that wont go through the MOT as there are too many faults so we have no vehicle now. We have a 10 acre field to put the animals on but we need help to build animal houses and the fences, as once we are up and running with paths for wheelchairs we want to open to the public abd we also want to make jams and chutneys for the public to buy and sell eggs and that money will pay for animal food and bedding. We desperately need help as we have lost our home and living in a touring van, because of trying to get the farm up and running. Anyone out there can help us to set this rescue farm up i would be truly grateful, all we want is to give animals the love and a happy home and teach the next generation how to grow their own vegetables and fruit and salad and let them cuddle a rabbit or guinea pig and not be frightened to touch an animal. I beg you people out there please HELP us. Sandra
Sandra
- 25-Oct-22 @ 11:52 PM
Hi, I am an outdoor learning teacher for a SEND secondary school, we have our own school animals (that are all rescue animals) we have plenty of space and would like to set up a small animal rescue to help rehab and rehome animals. Is there anyone that can help point me in the right direction to help us get started? Many thanks
Leah
- 21-Oct-22 @ 8:55 AM
Hi Arol, please email me I just read your message I'm also interested in setting up my own non profit charity. Best Celine
Celine
- 1-Aug-22 @ 1:35 AM
I'm really touched for howany people want to help. I'm saving every penny I have to create a sanctuary for farm industry animals. The most difficult is to get the land because of the price. Would be great to be I touch with people with the same interest. You can find me on Twitter as @mrcatcool Also for those who are looking information I recommend to read opensanctuary.org. it's the Wikipedia for sanctuaries. The most powerful tool I know so far
Arol
- 14-Jul-22 @ 7:32 PM
I have been rescuing and rehoming rabbits for 22 Years independently, and more recently since 2019 with the help of my friend Pam Medhurst, we do quite a lot of It is non profit making, every penny goes back in the account forfood and neutering etc. Would I actuallybenefit From registering as a non profit making animal. It is for a maximum of25 Rabbits
Donny
- 11-Jul-22 @ 1:54 PM
Hi. I currently run a successful licenced boarding business, but would love to start rescuing dogs. I can't seem to find any information on weather or not you need to be licenced for dog rescue and was wondering if anyone could shed some light on this please.
Caninedream
- 23-Apr-22 @ 3:43 PM
"Contact Dennis or Jeanne with your ideas and proposals" Your contact details please
Hinck
- 8-Oct-21 @ 4:08 PM
Can someone please just tell me where to go to get my animal sanctuary started, I've been going round in circles,know exactly what I'm doing, used my own funds,(into £1,000's now).I've justvaquired another horse who's infact a retired in Jan 2021 race horse, his condition considering his life long purpose to gain man wealth is disgusting. Enough is enough, I can't keep turning horses off his condition down. I have limited land available and need funds to purchase or rent more. I had to turn down 15 other ex racers from same yard he came from their condition I hope is better than his, no time to pity him or them only focus is rebuilding bodies and souls and getting something solid and longterm capacity, SOMEONE PLEASE JUST TELL ME SIMPKE STEPS A TO Z
forcfield
- 4-Sep-21 @ 2:14 PM
Hi to Steve who wants to use his land to help@house animals.also,hi to carrina, niki&Claire.im touched that there are decent people in our wicked world.God bless you all.
Liz
- 22-Aug-21 @ 1:32 PM
Hi, I have years of experience caring for animals from horses to very small birds. I have a passion for birds of prey but a love for all things great and small. I am semi retiring now and have a few acres of land that I would love to turn into a non for profit animal rescue centre. I have the skill set to design and build the appropriate homes for all animals and once volunteered my time to build 27 aviaries for a bird sanctuary. Any advice or assistance would be gratefully welcome. Steve
SteveP
- 7-Aug-21 @ 1:11 AM
Good morning,I would be really interested in taking in stray cats or cats that cannot be looked after anymore by there owners,I already have taken cats in to my care but would like to be able to take more,if you could give me any advice how to go about this has a charity would be grateful,look forward hearing from you
Judy
- 19-Jul-21 @ 10:14 AM
Hoping to open a small petting zoo style animal park in my local town. Hoping to house donkeys, goats, pigs etc. Have years of experience with animals, including wildlife. I have the vision, but I have no idea where to start.
Carrina
- 23-Apr-21 @ 7:46 AM
I'm currently studying for a OFQUAL approved canine behaviour and welfare qualification, as I desperately would like to set up a dog rescue. In time I would also like to add cats and horses too, and I'm experienced in both. Funding for this venture is where I'm struggling. If anyone can help with advise on raising funds, I would be very grateful. If Jeanne and Dennis in America (from post dated 31st Jan 21) are still on the looking to invest, I would love to discuss. Many thanks in advance of any help or advise. Thanks, Angela
Angela-Claire
- 12-Apr-21 @ 5:22 PM