Job Roles at Animal Rescue Centres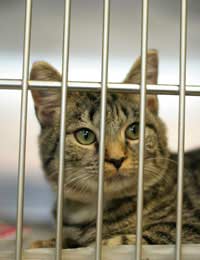 There are several varied roles fulfilled by both volunteer and paid staff at animal rescue centres. Much of the work is done behind the scenes (possibly nowhere near the animals) but is relevant and important to the rescue centre as a whole.
Without fund-raising officers, there would be less funds raised. If there were no home checkers, less animals would have the opportunity to be successfully re-homed. Regardless of how many enthusiastic volunteers are available, without the guidance of a more experienced animal carer they may not know how best to help the animals.
Although there are separate and specialist professional roles within the hierarchy of business, they are inter-dependent. One part would not work as well without the other; if at all.
The Backbone
All animal rescue centres rely upon their groups of volunteers to do a large percentage of the everyday chores; the unglamorous donkey work. These are the people whose selfless dedication enables centres to succeed.
The role of the volunteer depends on previous experience and professional expertise but the need to be adaptable helps. For the complete beginner, animal charity work makes an excellent introduction to working with animals. Whatever their role, each member of staff at an animal rescue centre should be valued and their efforts recognised as crucial to the team's work.
Job Roles and Their Descriptions
Charity shop work - run by volunteers, overseen by paid members. This role can include working in the charity shop, ironing, window-dressing, delivering flyers and charity bags or driving a charity vehicle for collection of goods.
Home-checkers - visit potential new homes for animals to check suitability of people and their situation. These volunteers need a clean driving licence, be willing to travel and knowledgeable enough to assess potential homes.
Fosterer carers - volunteers who have rescue animals in their homes to help assess the socialisation, temperament, ability to live with children/other dogs/cats etc and general suitability and requirements for the re-homing of each animal. Some of these foster homes have their own land with specialist housing for horses, chickens, ducks and so on.
Helpline - volunteers with good office skills and telephone manner may prefer this type of role to the hands-on general animal care. They answer telephones and deal with enquiries, may book appointments for home-checkers and keep records.
Recruitment - outgoing people who can sell the idea of working for the charity to newcomers and follow up leads. They may be required to liaise with outside agencies and present the work of the charity through public engagements.
Fundraising - to create and organise events, maintain and seek charitable donors, oversee the design and production of promotional materials, liaise with other departments and branches.
Finance and administration - to be responsible for accounting duties, like expenditure and petty cash, receipts, income from charity shops, rescue centre, donations and other sources. Prepare financial reports, manage budget and authorise payments. Undertake general clerical and administrative work.
Animal carers - those who work directly with the rescue centre animals under the supervision and guidance of paid professionals, like veterinary surgeons and other qualified animal specialists.
Wildlife advisors - give expert advice and practical help in the rescue and rehabilitation of orphaned and injured wild animals.
This is a general list and does not cover all the roles within individual rescue centres, as titles andresponsibilities vary.
Paid Roles Within Animal Rescue Centres
Although the work and dedication of volunteers is invaluable, there are paid roles available in areas that require experienced and qualified team members. Charities have to abide by the appropriate rules and regulations as much as any other business.
Paid roles may be subject to many conditions, including part or full time and regional variations, but approximate figures of wages can be anything between £10,000 and £60,000. Fundraising Directors are usually paid the highest salaries and may receive other bonuses like company cars and expenses.
Summary
Working as a volunteer or paid member of the animal rescue centre team is good experience for future work with animal charities in general. It is rewarding work and provides opportunities for people from all walks of life to work together as a team, with the same ideals and goals, for the benefit of all animals.
You might also like...
what gcse's do you need to work in an animal shelter without dogs?
ScaredOfDogs
- 20-Oct-17 @ 2:48 PM
this is genuinely the worst thread ive ever seen. The information is really hard to read through, with the actual information people came here to see being hidden really well.
lelrekt
- 7-Nov-16 @ 10:12 AM
sounds amazing I have always wanted to be a veterinary nurse and I don't know how to go about it could you give me some advice.
piglet
- 13-Jan-15 @ 1:22 PM
I am really looking for something that makes me happy and being with animals is what makes me happy and I am also looking for a school that I would do some online and I can also get help paying for school cause right now I am a single mom
Kristina
- 7-Aug-13 @ 8:16 PM