How do I Start a Career at the Airport?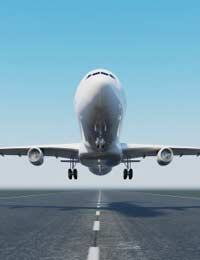 Q.
I am in my second year at Hadlow Animal Management College, and want a career at an airport like Gatwick in handling or transferring animals abroad.
Please can you tell me if there are any courses I can do after my course finishes next July when I will have my 2 year animal diploma in animal management. How do I start a career at the airport?
(Miss Bryonee Brown, 15 October 2008)

A.
The diploma you are currently studying should provide an excellent basis on which to build your career with animals.
There are further courses available to you should you decide to continue with your studies; a degree in Animal Management would be a logical progression, but do consider any related subject that interests you.
You do not mention if you want to specialise in any specific area, such as rare and exotic species, agricultural animals, domestic pets, horses, dogs and so on. If you have any specialist experience of particular species, or have done specific practical work in the care of animals, mention this when approaching would-be-employers.
Remain as flexible as possible when seeking job opportunities! Although you mention Gatwick, would you be able to work at Heathrow or Luton?
If several companies have your details on file they may offer you work with animals that is not necessarily your ideal job to begin with. However, it is sometimes better to go for the experience and get a foot in the door; the ideal job might then crop up anyway. Likewise, if you are able to spend some time seeing how quarantine kennels, pet transport companies and other related jobs are carried out, the experience will be in your favour.
Use any contacts you have.
To find out about relevant employment opportunities at Gatwick, I recommend that you first send an email to recruitment_queries@baa.com stating your interest in working there and include your name, age, contact details, experience and qualifications. If you are able to offer the addition of references from tutors and/or employers, do so.
You could also download an application form from the Animal Transport Association at www.aata-animaltransport.org
DEFRA has an International Animal Health Division. Their Import Team is based in Chelmsford (01245 358383) The RSPCA and Pet Travel Agents (Animal Aircare at the Animal Reception Centre, Gatwick, 01293 555580)may also be able to offer specialist career advice and be interested to hear from you.
I recommend that you send emails to all of them in advance-then you may have a job to go to next July! Hope this helps. Good luck with your career.
You might also like...
Hi, I am a qualified registered veterinary nurse in both small animal and equine. I have over 15 years experience working in first opinion practice but would like a change. Could you please let me know if you have any job vaccanies in the animal sector and if so how would I go about applying. Many thanks.
Lozza
- 23-Feb-17 @ 12:03 PM
I am from the U.S. and work at a well known equine hospital as a vet tech.I am interested in becoming an equine flight groom and I am looking for information to put me in the right direction.Horses are my passion and over 20 years experience.Please help me in finding out how to get started and a place to look for open positions.
Melissa
- 28-Dec-15 @ 8:17 AM
Hi, my question would be how can you start a career at an airport (Gatwich / Heathrow / Luton) in the animal sector (domestic pets - dogs main interest). I can only imagine that the information given is out of date as was answered in 2008. I am looking to either go into the transporting of animals or drugs dog handling. Any information given would be a big help. Thanks in advance.
charlie
- 4-Apr-14 @ 9:46 AM
I have worked in many animal hospitals,as a Licensed Vet.Tech.,for 20 years.I would like to pursue a career change.Airports have always interested me and mainly, who takes care of the animals behind the scenes.My dream job would be to remain working with animals,but at an airport.I would really appreciate some advise,input,information and whatever else to make this dream come true.Sincerely,Emma
emma
- 7-Dec-12 @ 2:11 AM