How to Start a Career in Farm Inspection and Animal Welfare?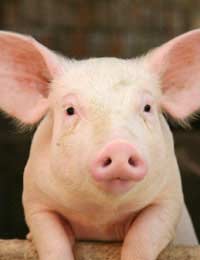 Q.
I wish to start a career in farm animal inspection - perhaps working for the government, travelling around farms assessing welfare standards and advising farmers on how to improve their unit.
I am struggling to find vacancies, or even a related job to get me on the right path. I have a BSc and an MRes in animal science, but feel I lack experience to get the job I want, but can't figure out how to get this experience! Do you have any advice?
(H.C, 17 March 2009)

A.
Without knowing which area you live in, and whether you have any work experience at all, I would start by advising you to go to the defra website where you can create your own Job Seeker Profile, read their Recruitment Code and see what jobs are available.
Write to Peter Tuckwell, DEFRA, Room 513, 10, Whitehall Place, London SW1A 2HH, too.The Civil Service Department offer Internships and Fast Stream opportunities that may be of interest.Farmers Weekly magazine is definitely worth a look and I suggest you upload your CV to make yourself visible to recruiters!Nutritionist/veterinary speciality product sales could provide an excellent opening for you to gain some general experience, at the same time as earning. It is also worth contacting the RSPCA, possibly as a volunteer, to get some experience of working with animals and maybe a 'foot in the door'.
Write/email/telephone local Farm Animal Veterinary Practices and ask to be considered for work experience. Give them contact details and copies of your CV-they know who's who.Contact local agricultural colleges-your qualifications may lead to a job opportunity, and/or the chance to become involved in their field trials and research.
It is important that you keep up-to-date with current policies and news relevant to livestock and farming in general.Do you know any livestock farmers? Again, if you lack practical experience, ask! Leave business cards on notice boards relevant to your interests(think carefully about what personal information you put on them though if they are to be displayed in public places.) Visit livestock markets, find a DEFRA representative and introduce yourself. Give them a copy of your CV and ask questions.If you can visit a Sea Port where animals are imported/exported, do so. Find the Government Agency contact there and introduce yourself. Or, if access is impossible, leave your CV and a covering letter in a sealed envelope 'For the Attention of...'
I would recommend that you remain flexible in your approach to work. You may find your dream job, but, be prepared to work your way through to it and be sure to treat every opportunity with professionalism and dedication. Be enthusiastic even if you don't always feel it.
Keep current, improve on your existing knowledge and skills and remain determined!Show your commitment by getting out there. Don't worry about getting your hands dirty!I wish you luck.
You might also like...
Hello there i would like to no a little bit about starting my own animal sanctuary. i am 20 years of age and have a lot of love for all sorts of animals from hamsters to horses. I have a little small holding of 5acers of land and and we have had a think and want to open our own animal sanctuary we have around 45 animals that we have rescued from over the years and after having a good chat we would love to open our own animals sanctuary so that we can help many more animals out there that need the love and care. I would love to have a chat with you and see what ways i go about starting one up. Thanks
doctor doo little
- 11-Jul-17 @ 7:27 PM
My daughter is in her last year at cronton college liverpool as she will not be going to university. Iwas wondering if you are able to help us to find an apprenticeship or please give us some advice. She is desperate to work with animals and would to have a small holding. thank you karen whitehead(mrs)
Karen Whitehead
- 29-Sep-14 @ 5:19 PM